Pump Design
PeopleFlo's engineering design and innovation services help pump OEM's develop highly-differentiated products that provide end users with a compelling value proposition. Our in-depth experience developing innovative products and production processes for the pump industry enables us to quickly understand your needs and hit the ground running to create new differentiated products or to value optimize existing products.
PeopleFlo works with clients in many different ways. We can structure a one time project or a longer term innovation alliance. We can narrow the scope to work on one or more phases of a development project or take on the complete concept-to-commercialization activity. We can fully integrate product design and production technology or just focus on one or the other.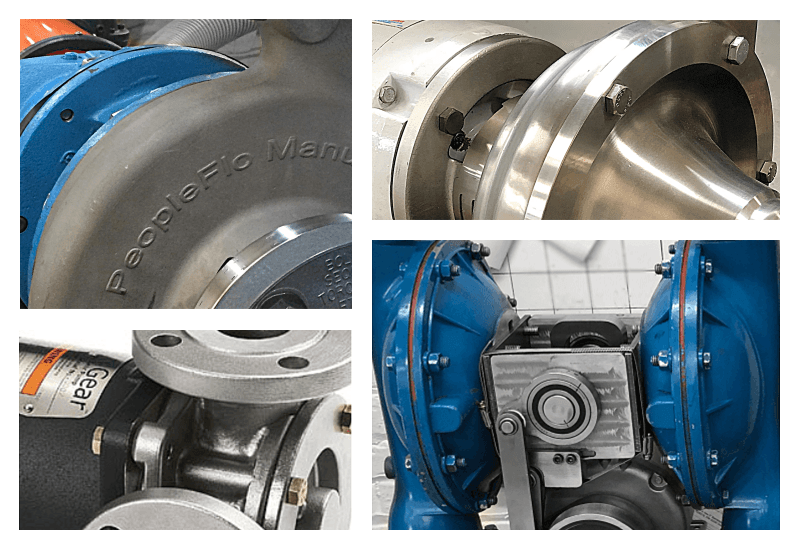 Pump Digitalization
Pump digitalization is one of our core competencies. We are passionate about helping OEM's interested in developing intelligent pumps or pump digitalization services that unlock new growth opportunities. We assist pump OEM's interested in developing offerings for the field level, sensor technologies and edge devices that enable services like predictive analytics. We can also help navigate the complex pump connectivity and analytics software stack and assist in selecting digitalization technology partners.
Sealless Pump Specialization
PeopleFlo specializes in sealless technologies designed to reduce maintenance cost, increase energy efficiency eliminate double seal water waste and protect the environment.
Our innovative zero-eddy-current containment shells eliminate heat buildup and improve efficiency by 15% to 20%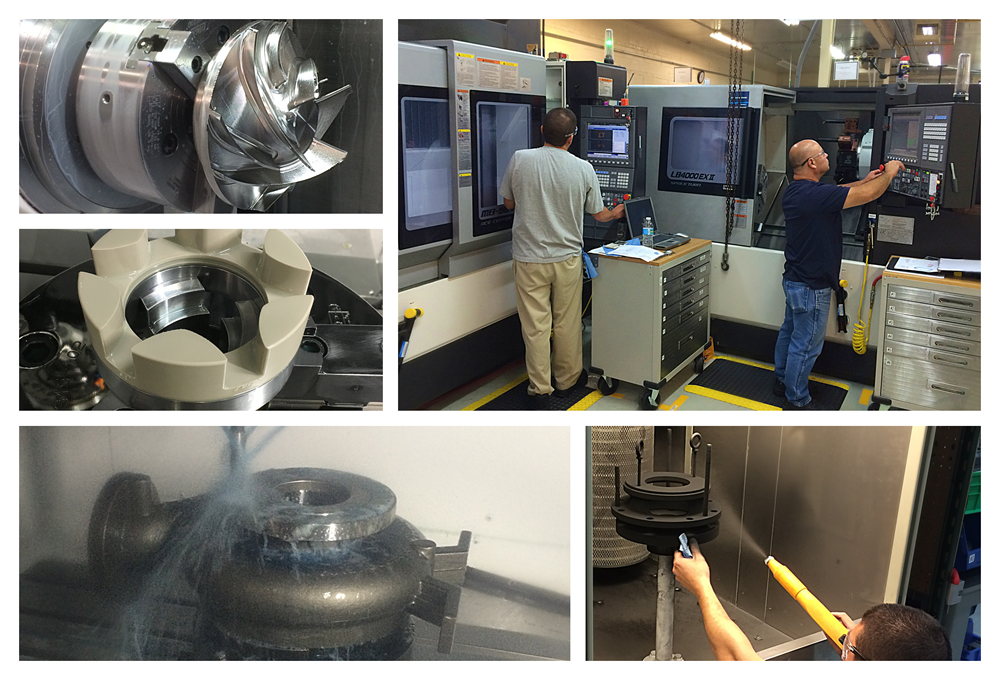 Prototype Machine Shop
PeopleFlo's prototype machine shop is designed to facilitate efficient transition between conceptual and functional pump prototypes. Technological capabilities include CNC turning and milling, surface grinding, powder coating and thermoplastic / carbon fiber compression molding.
Prototype Test Lab
PeopleFlo's prototype test lab enables positive displacement and centrifugal pump testing throughout the design process, from early functional prototypes to the final design iteration.
Production System Design
When it comes to creating value – how you make a product is just as important as how you design a product to solve end user problems. Our holistic approach integrates two value drivers – product design and production technology. This insures that individual product design  elements are not maximized in isolation, but optimized to fit overall product line objectives. And this integrated approach unlocks big opportunities for production innovation.
Production Design
PeopleFlo helps pump OEM's create innovative production processes.
Design and build single-piece-flow production cells, workholding fixtures and material replenishment systems.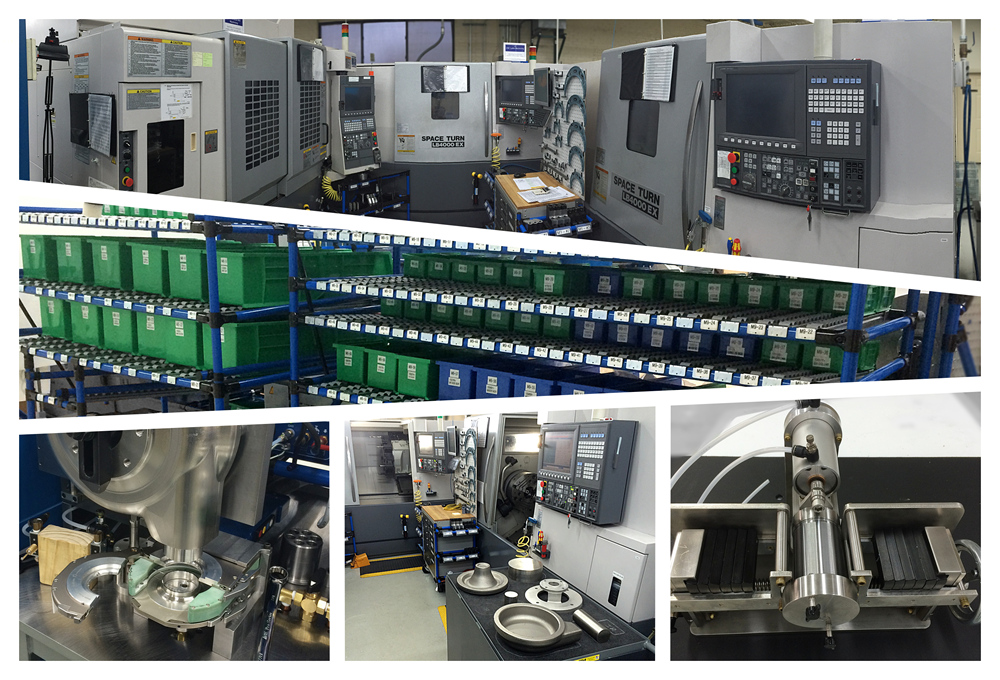 Pump Simulation and Analysis
Finite Element Analysis (FEA)
Computational Fluid Dynamics (CFD)
Pump analysis, calculations and tests
Ways We Can Collaborate
PeopleFlo works with clients to tailor product innovation and process innovation to their specific growth strategy. For example, an aggressive growth strategy based on a highly differentiated new product line would require a project with a high degree of product design and production technology innovation (project X). An alternative growth strategy may require a next generation product with a moderate degree of product innovation but utilize the existing production system (project Y). It may be appropriate to develop a "me-too" product but achieve breakthroughs in the production technology to reduce product costs, cut inventory levels and maximize delivery performance (project Z).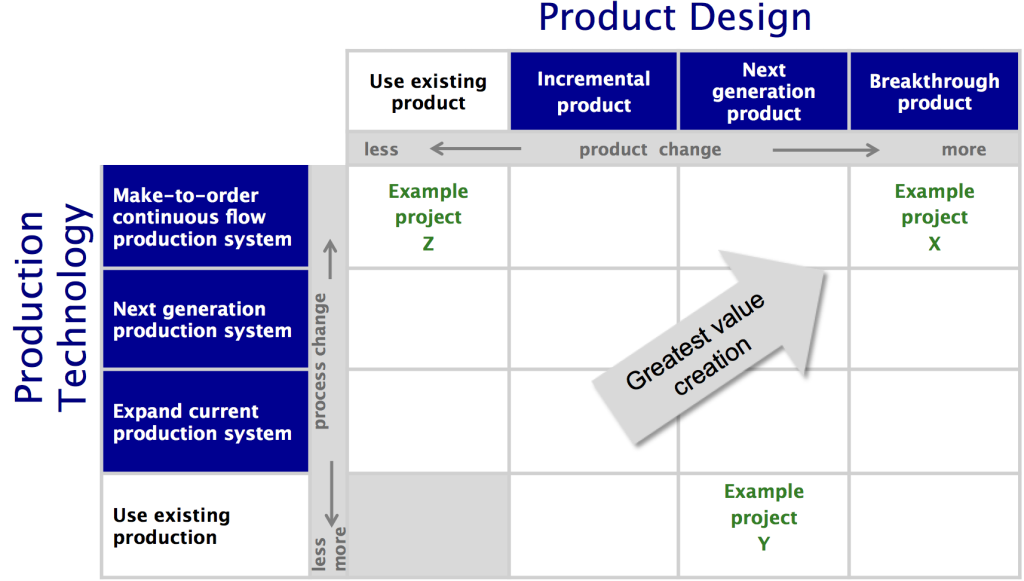 Customer Snapshots