Idea Generation
Our idea generation process begins with establishing The Challenge. Raising the expectation to a seemingly impossible level is what provides the foundation and context necessary for breakthroughs.
Our idea generation process is applied to every phase of product development — from overall product architecture to a specific component design. This allows for a flow of ideas that continuously modify the product's design, improving performance and lowering cost in creative ways. Brainstorming fuels the idea generation process in a visual environment — sketches, pictures and engineering drawings — that inspires ideas.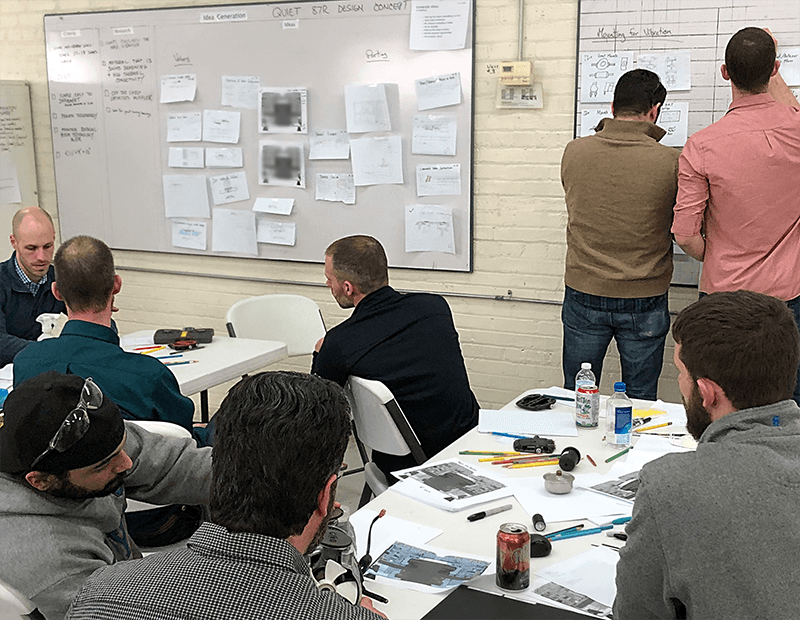 Idea Development
Our idea development process brings ideas to life through a complete design-make-test cycle. Our co-located design team and prototype shop enables quick turnaround and rapid evolution in product design. This end-to-end process drives learning through hands-on experience, inspiring creativity and leading to unforeseen innovations.
Prototype Evolution
In the early phases of a project, the iterations are quick and typically involve building rough conceptual prototypes from materials such as wood, plastic, cardboard, clay or other inexpensive quick-build materials. Once the product design advances through several iterations, prototypes are built with more refined and functional features that converge with higher precision to the final design.
Iteration-based approach
Our iteration-based approach drives innovation by breaking down large projects into a series of rapid learning cycles.
The result of each successive iteration provides the knowledge and insight for new ideas and improvements that drive the next iteration.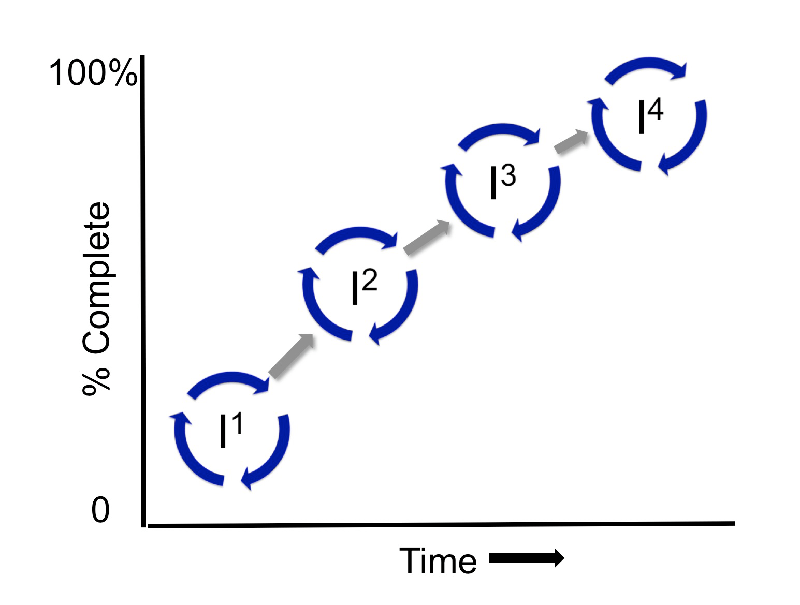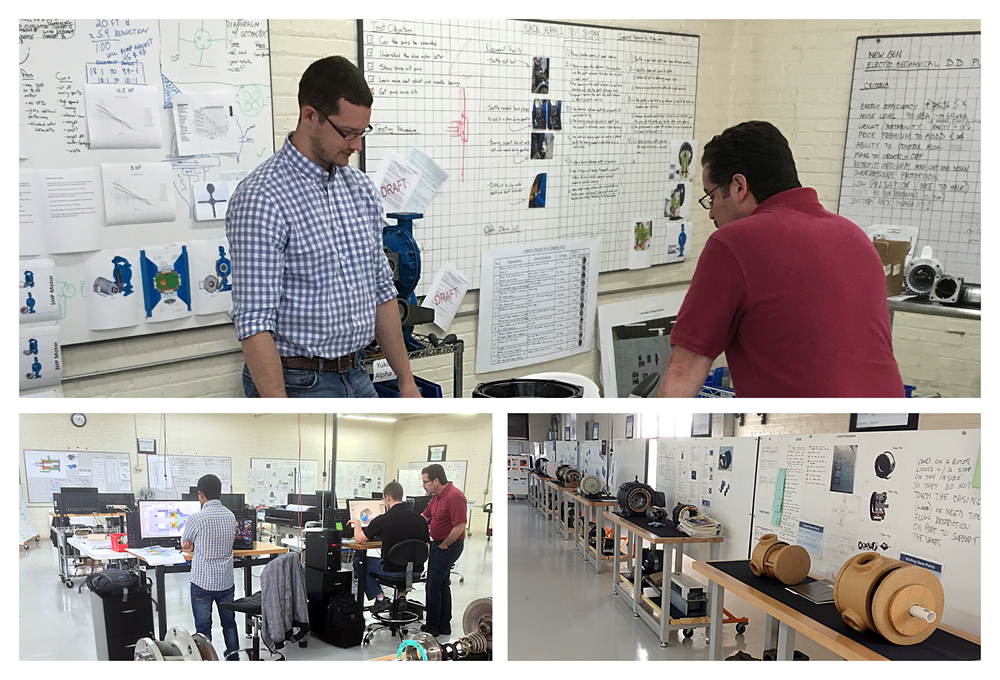 Innovation Lab Environment
PeopleFlo's innovation lab, located in Chicago, IL USA, is designed to foster the most creative ideas. The layout of the lab is designed to integrate all the activities associated with designing products and building prototypes. Each project has its own creative space arranged in an open and highly visual environment to cultivate creativity.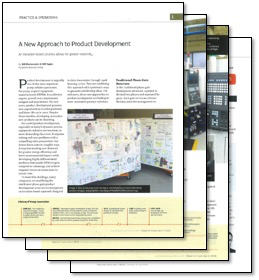 "A New Approach to Product Development"
Article Written by PeopleFlo in Pumps & Systems Magazine
The April 2016 issue of Pumps & Systems magazine features an article written by PeopleFlo's Bill Blankemeier and Bill Taylor entitled "A New Approach to Product Development". The article explains PeopleFlo's Innovation System and outlines our idea generation and idea development processes, as well as our iteration-based approach.